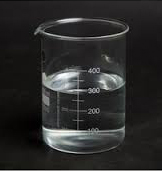 2,4 Dichloroacetophenone is widely used for Pharma Intermediate; Agro Intermediate; Ketoconazole. We are regularly supply this product.
Product Name
2,4 Dichloroacetophenone (2,4 DCAP)
CAS NO.
2234-16-4
Linear Formula
C8H6Cl2O
Appearance
Colorless to Pale Yellow
Specification
Purity
Min. 99.00%
Water Content
Max. 0.20%
Melting Point
33 – 34 C°
Chickpeas are known as "White Kabuli Chana". One of the largest producers of chickpeas in the world is India. Protein level is high in Chickpeas. We are regularly Exports to Singapore, Indonesia, Malaysia, Thailand, Vietnam, Europe, USA, African Countries, UAE and Australia. Chickpea "White Kabuli Chana" is available with as around the Year.
Product
Name
Chickpeas / White Kabuli Chana
Product
Size / Count
40/42; 42/44; 58/60; 75/80; and other size as client's requirements
Origin
Indian Origin
Type and Clean By
Machine clean and Sortex Clean
Foreign Matter
1.00% MAx
Moisture
8.00 % TO 10.00%
Packing
25 / 50 KG PP OR JUTE BAG and As per Client Requirement
Container Load
20 FT
23 MT TO 24MT
All other specification as per International standard.